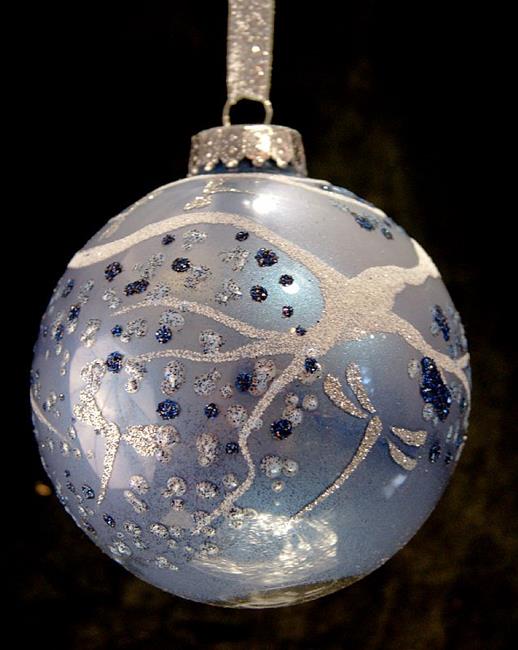 This is ball #65 "Frosty Blue Blossoms" for the 2010 Dragonfly Balls.
This ball has a frosty blue pearl and black pigment interior with crushed marble branches. The blossoms are painted in light pearl blue with midnight blue glitter. Sterling silver glitter dragonflies.
See close up pics for details on ball.
The ball is topped off with a matching silver glitter bow..
Note: Each ball starts out The inside of each colored ball has lines. This where each ball dries differently. Some balls are coated with pigments some are coated with unique paint. Pigments & paints are purposely not evenly coated inside.
I like the look of my dragonfly balls to be slightly abstract so they take on a completely different charm.
Every ball comes with a Certificate of Authenticity and a NEW earth friendly , 100% recycled gift box & filling.
Each ball is signed, dated and numbered.