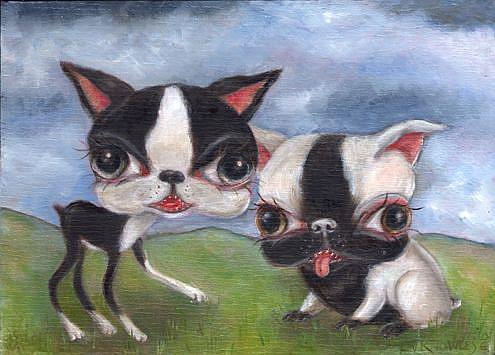 Black and White, White and Black
Side by side in the yard they sat
One is skinny and the other's fat
Tell me, what do you think of that?
This painting was created for the Nibblefest "Black and White" contest, and I can't think of a better way to herald the return of the Boston Terrier and his polar opposite, the Anti-Boston Terrier! They're kind of like the yin & yang of the dog world, don't you think? You know, all that stuff about opposites & such?
By commenting, you agree to our Community Guidelines.