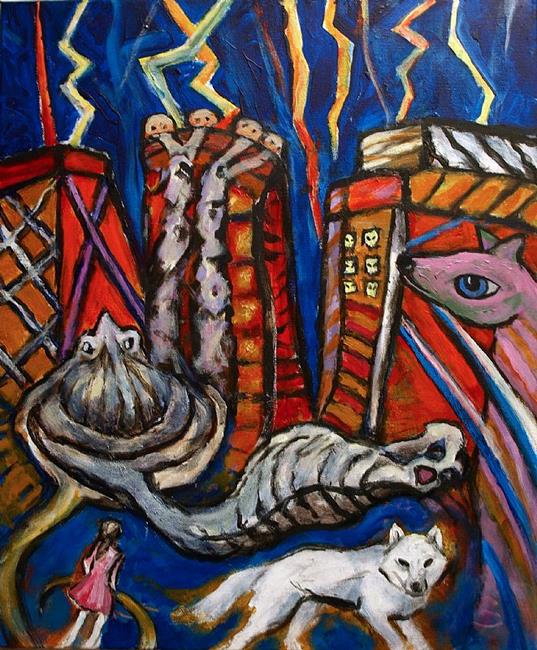 As some of you may know, Florida is the lightning capitol of the US. I did a similar piece on a door a while ago. After being in a high-rise parking garage during a very bad storm, I was inspired to do the first painting. The building was hit by lightning several times in a row and the noise was deafening. I felt electrified and terrified! And so I wondered; was God trying to give me a message? It was time to get out of there and hide from the storm and the monsters and creatures.
I did this second painting because I loved the first one so much and it is not holding up well (old wood, old door)
By commenting, you agree to our Community Guidelines.