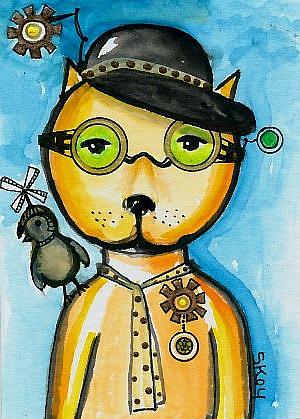 I know it's still June but it is the last day and I am so done with June's theme and am already creating for July's theme on my art blog, "Animals With Hats."
This is Winsor and Newton Ace Detectives wearing a few tools of the trade.
===
2.5" x 3.5" ACEO. Very collectible baseball, game card sized, miniature, original works of art.
Watercolor and ink and a touch of acrylic by Sherry Key.
By commenting, you agree to our Community Guidelines.