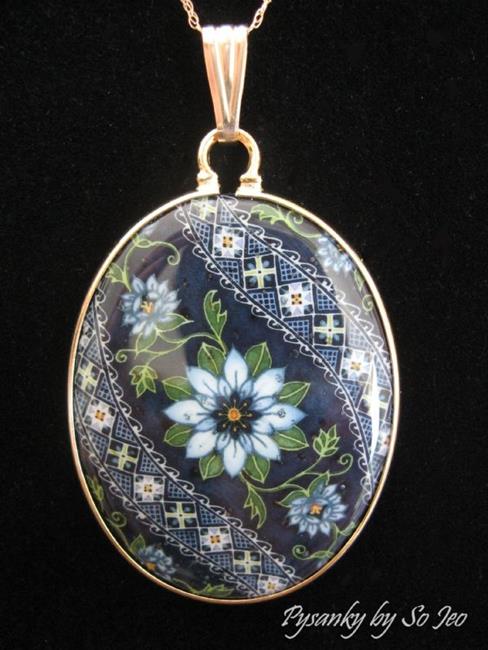 This beautiful pendant was made using the traditional Ukrainian batik wax and dye process on a REAL BLOWN OSTRICH EGG which is cut and then mounted in a 30 mm X 40 mm oval 14 k gold filled cinch mount. The shell is strengthened front and back with UV protection and then several layers of crystal clear epoxy sealant, the same that is used for embedding objects into countertops. Hung by a gold filled, 10 mm snap-on bail and comes in a gold foiled gift box ready for gift giving. As a little piece of artwork in it's ownright, your pendant is signed by me, the artist, and comes with a digital COA (EBSQ Certificate of Ownership) to register your piece once you receive it. The perfect present for yourself or someone special!
NOW AVAILABLE IN MY ETSY STORE!
By commenting, you agree to our Community Guidelines.