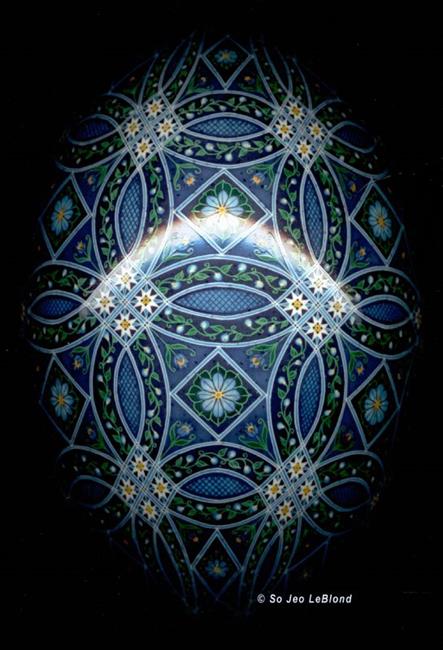 The process begins by sanding the egg for a couple of hours until it is silky smooth. Some Pysanky artists skip this step and will use the egg as is, but I feel that the extra work is worth it. Sanding removes all the bumps and grooves and makes it so that the pores are barely noticeable. It also reveals a deeper, chaulkier layer of the egg that will allow the dyes to take more evenly and with greater intensity.
This design features periwinkle blue flowers, creeping vines with little flower buds and shining stars.
By commenting, you agree to our Community Guidelines.