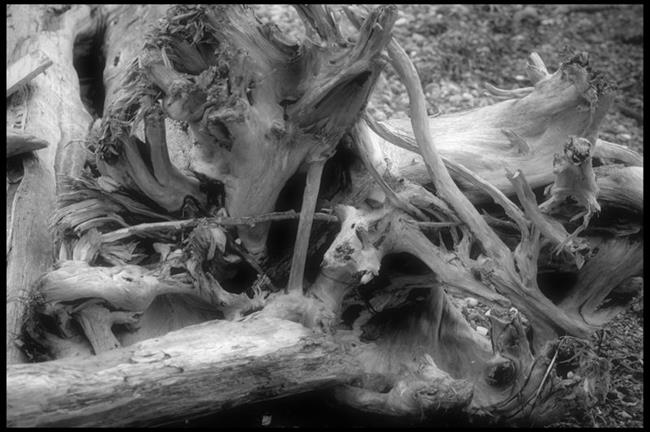 A driftwood cluster of roots on a beach in Puget Sound.
This root cluster has undergone a literal sea change from its underground origins, I have always been drawn to photographing driftwood due to the weathered shapes and textures produced by the natural process.
Originally shot December of 05 with a Nikon D-70 dslr and Nikkor 18-70 lens.
By commenting, you agree to our Community Guidelines.