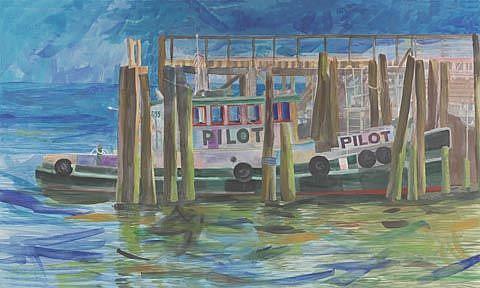 "Pilot Boat"
"A Columbia River 'pilot boat' rests temporarily at its' dock before going back to work."
Artist comment: "This is a gouache painting on hot pressed 140# watercolor paper. It is mostly cool colors with a few warm browns and reds for contrast. This pilot boat is used to transport pilots from Astoria, Oregon to the large ships that require pilots to navigate the Columbia River to inland ports."
This image is available as a limited edition giclee print on paper and canvas from an original painting by Carol Thompson. Edition length is 3600 authorized, signed, limited edition prints (3500 numbered and 100 artist proofs). Please visit my website for prices and availability of the original painting.
By commenting, you agree to our Community Guidelines.