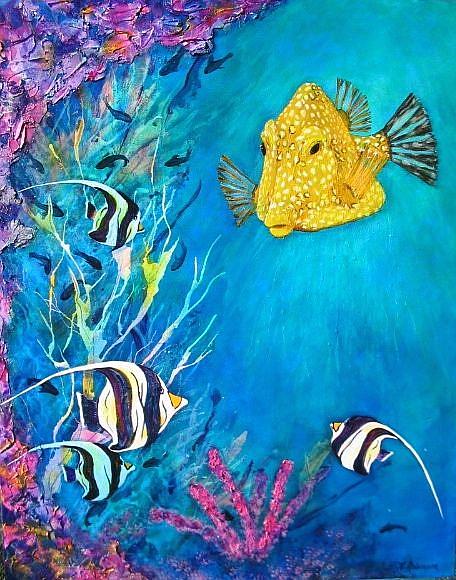 I loved painting this little yellow trunk fish!
Have you ever seen them swim? They have a hard carapace body and can only move their fins. They look like a little swimming box!
He is next to a coral reef with a few moorish idols swimming by. Coral cave has a raised bumpy texture as do most of my works! Translucent blues in water & 3D texture have many layers & was a time consuming labor of Love!
I have more in this Coral Fish series! $1,250. / $30. shipping.
Detail Image
By commenting, you agree to our Community Guidelines.