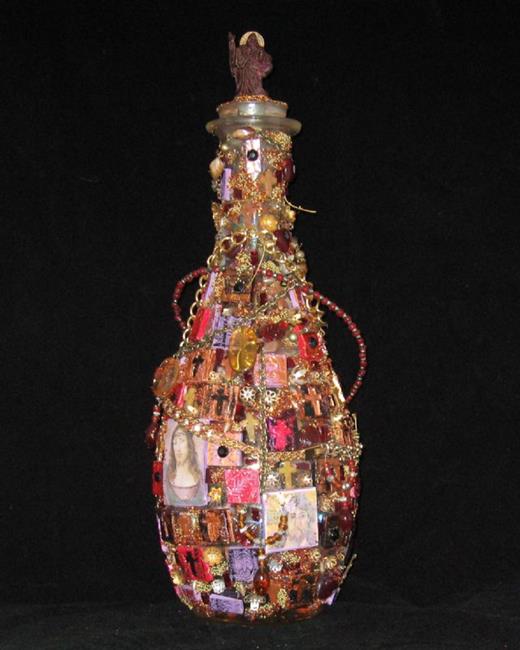 This bottle was one of my experiments with new tesserae - polymer clay and junk jewelry. I have been creating mixed media mosaic pieces lately and buying lots of junk jewelry.
As many of my friends know, I like to buy old bottles and give them new life. A recent acquisition of some polymer clay books, supplies and classes also contributed to the inspiration for this.
I adhered polymer clay tiles, jewelry pieces, beads, chains earrings and micro marbles with an epoxy resin and other adhesives. Some of the polymer clay tiles are transfers of 15th century Christain art (only in minature of course).
This bottle did not have a stopper, but my inventory of old stoppers had a good fit. Using the found stopper, I epoxied a figure of a saint onto the stopper.
The between spaces where filled with gold micro marbles and copper colored metal glitter.
This bottle is currently available through my Etsy Store. You can get there by clicking the link above - just under my name.
Price: $150