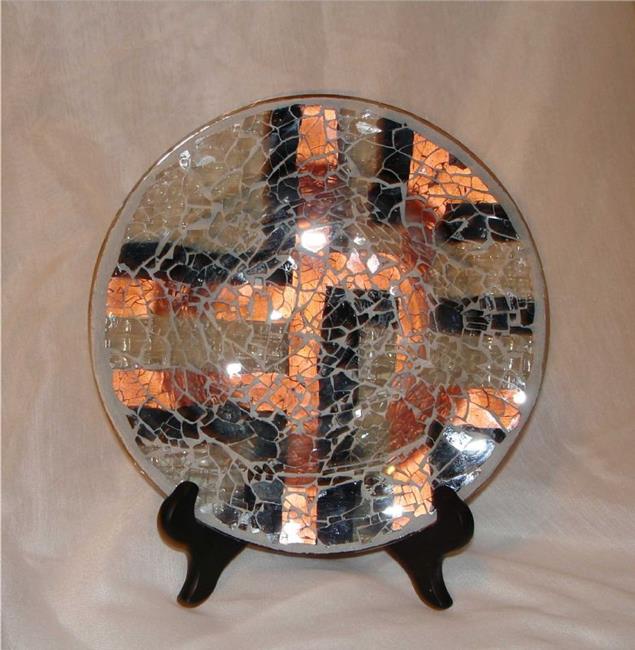 This tempered glass on glass mosaic bowl was painted with heat set paints, then mosaiced over using tempered glass and resin adhesive. The black and copper pattern is in a geometric design.
Each bowl is unique but if you desire a companion piece, I will be delighted to make a match. This bowl is lovely as a display piece or functional - as a change bowl or votive holder. I have kept a few of the bowls I made for my private collection and use candles in them. They light up beautifully and have a high light refraction.
Like what you see? I love to make these and would enjoy working for you. Please email me or leave a voice mail messag for more information. 916-802-5238
No longer available.
By commenting, you agree to our Community Guidelines.