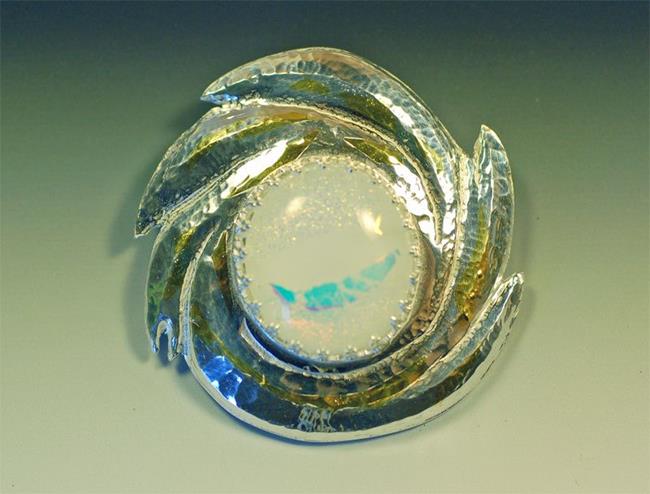 This is a pin based on a design referencing the Milky Way galaxy as an inspiration. the design itsef was a colaboration between myself and Donna Gill Colestock. The pin is made of fine silver, 24 kt. gold, and dichroic glass. the gold was applied to the fine silver using Keum Boo, a technique of bonding the gold to the silver using heat and burnishing. The 3 dimentional shape was achieved using reousse` to shape the metal. The dichroic glass was set in gallery wire.
This pin is AVAILABLE at:


By commenting, you agree to our Community Guidelines.