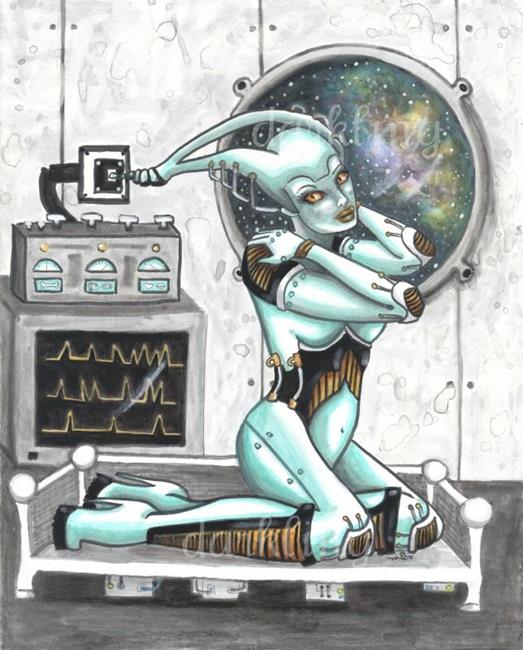 Every good robotic humanoid needs a recalibration once in awhile...
This is an original fantasy painting, created in acrylic paints on a canvas panel (8" x 10"). It is initialed on the front; full signature, title, and date are on the back. There is also a wire hanger affixed to the back for easy installation on any wall. Watermark does not appear on the actual painting.
The original painting is available for purchase
HERE
in my darklingemily etsy shop!
By commenting, you agree to our Community Guidelines.