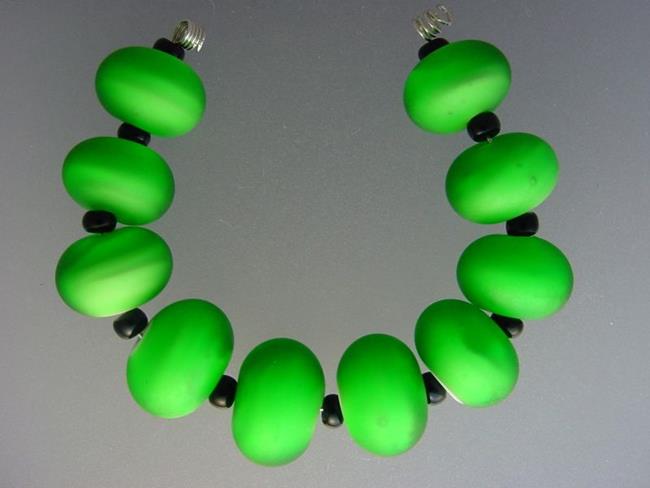 Title: 10 WHITE HEART & DARK EMERALD GREEN GLASS; MATTE FINISH; ROUND BEAD SET D280
A Wonderful Strand / Set of Handmade Lampwork Glass beads using beautiful glass from the U.S., Italy and Germany along with the gorgeous silvered Double Helix Glass for you to use in making your jewelry. All beads have been properly kiln annealed and cleaned.
These beads have been given an acid bath and etched to a wonderful matte finish. This is a beautiful and unique set of beads.
The beads measure:
14-16 mm (10 mm hole to hole) on average
all with 1/16 inch holes
Copyright © 2006-2009 Bonnie G. Morrow / Ambrosia Arts ® All Rights Reserved.
# M 92
SRA - Self Representing Artist
By commenting, you agree to our Community Guidelines.