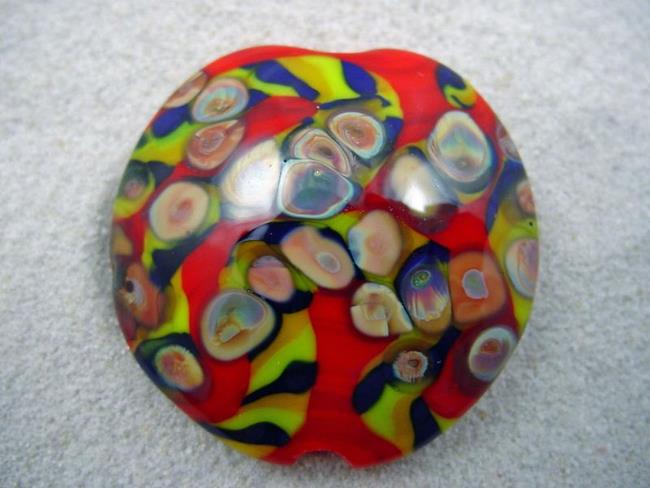 Title: RAKU ROADS 4 (A251)
Wonderful Handmade Lampwork Glass Focal beads - using beautiful raku glass for you to use in making your jewelry. Part of my Raku Roads Collection / Series
1 focal bead
measuring 38 mm
3/32 inch holes
Style / Color:
1 - Focal Flattened Round Bead / opaque purple red with squiggles of royal blue, yellow and mustard yellow twisties and spots and dots of Raku on each side.

Creation Date: 2007
Copyright © 2006-2007 Bonnie G. Morrow / Ambrosia Arts ® All Rights Reserved.
# M 92
SRA - Self Representing Artist
By commenting, you agree to our Community Guidelines.