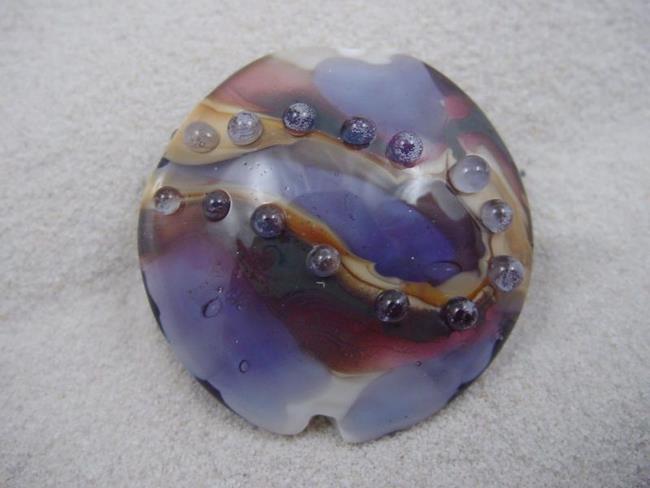 Title: PURPLE ABSTRACT (A118)
Wonderful Handmade Lampwork Glass Focal beads - using beautiful glass for you to use in making your jewelry
1 focal bead
measuring 38 mm
3/32 inch holes
Style / Color:
1 - Focal Lentil Bead / this is an abstract focal bead made with white covered with areas of lavender, pink, yellow ochre with lines of charcoal and embellished with raised dots of lavender.

Creation Date: 2007
Copyright © 2006-2007 Bonnie G. Morrow / Ambrosia Arts ® All Rights Reserved.
# M 92
SRA - Self Representing Artist
By commenting, you agree to our Community Guidelines.