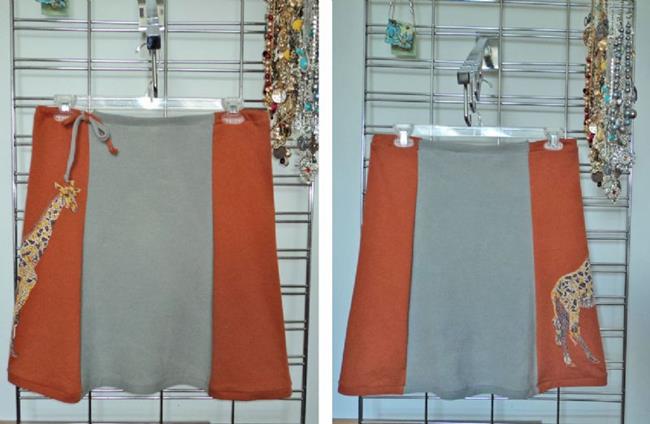 Forget about birds.
Put a Giraffe on It!
Size M (fits 6/8-10/12)
A-line. 24" long.
1 skirt, created from 2 upcycled tee shirts.

The Giraffe is not my work. It was done and is signed by Rogest, aka Ron G. Steven. It's one of those lucky finds. You can see more of his work on his web site

http://www.rogest.com/

main/?_home
By commenting, you agree to our Community Guidelines.