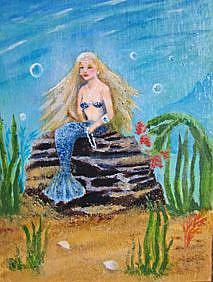 This is my second in a series of ACEO original paintings. I am having so much fun painting them, I do hope you enjoy them as much as I do. I spend as many hours creating these little gems as I do with larger works. Painting is on 140lb paper, using high grade artist oils.
Detail Image
Detail of Sitting Mermaid
By commenting, you agree to our Community Guidelines.