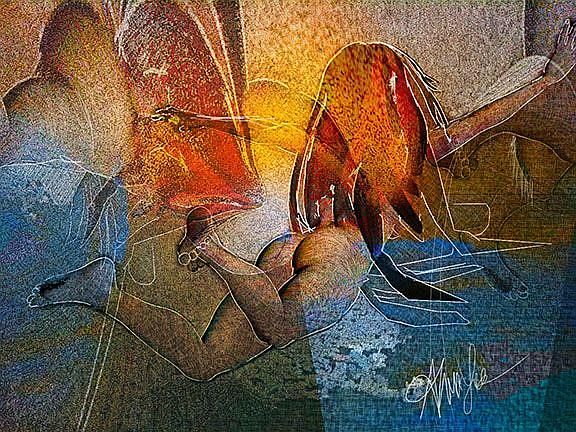 Leap of Faith is based on a dream series I have had through out my entire life. At first because of the fear of hieghts, it was a nightmare, eventually the nightmare morphed and I would get to the top of the hill and just leap off. The idea behind it, and I think the truest one is that I would rather leap than fall. When the dream changed, I changed and though still with fear, I came into a healthier and truer perspective and life.
Leap of Faith is a blend of several program layers combined to create a unique digital illustration. The original figure was created in Poser 9 and sketched using several of it's render engines. I then pulled it into CS6 and created a textured illustration of the figure and utilizing the Flaming Pear Flexify, created the vivid color and elusiveness of the final.
Detail Images
FREE flying FIN 1 sm paint cup1.jpg
FREE flying FIN 1 sm paint cup3.jpg
By commenting, you agree to our Community Guidelines.