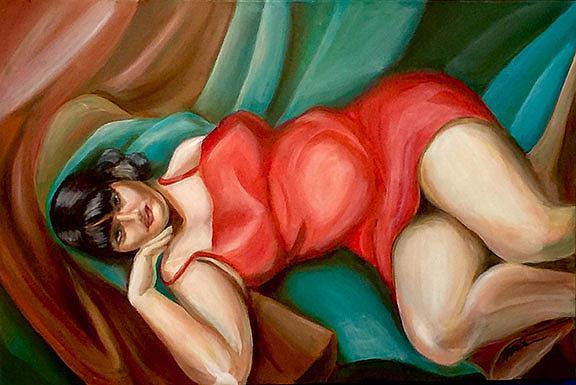 The Color of love is part of my ode to Lempicka series. The inspiration was "The Pink Tunic" painted in 1927. I fell in love with the composition of this piece and was very hesitation to do to much to change to it. I decided that my version should be a little more vibrant in color and I "moved" the elements edges around to accent the latent cubism at work here.
About this art:
size: 24x36"
media: acrylic and oil
style expressionism cubism
Subject: Reclining woman
Detail Images
cora fin cup.jpg
cora fin cup 1.jpg
By commenting, you agree to our Community Guidelines.