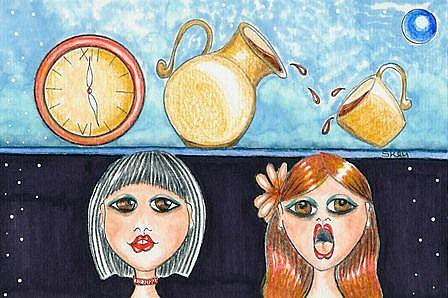 "Ace of Cups" or in it's alternate reality "An Event Change Along The Timeline."
Style: Pop Surrealism
Colored pencils and marker on heavy archival watercolor paper. This is an OSWOA 4" x 6." If it's not 4" x 6" landscape or portrait (about the size that fits in a photo album), then it's not an OSWOA.
Copyright Texas Artist Artisan Sherry Key
By commenting, you agree to our Community Guidelines.