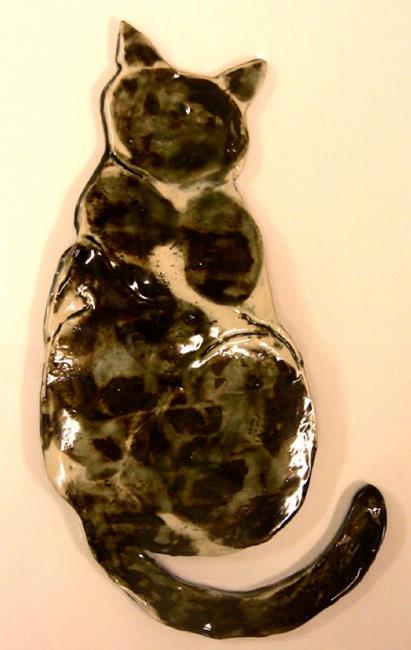 This is my piece in the Ripped Off Show from Tracey Allyn Greene. I love her artwork and chose this particular piece because of its simplistic beauty and soothing charm. I chose high fire clay as my medium and followed her design curves of her kitty painting. It is hand formed from a slab piece and bisque fired in a kiln..I then glazed the piece and re -fired it as a wall piece. It has a hanger attached and is ready to hang.
Detail Image
Tracey Allyn Greenes beautiful Original
By commenting, you agree to our Community Guidelines.