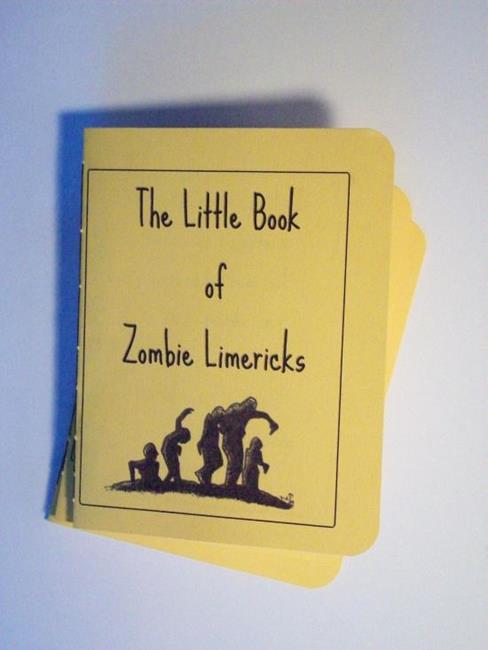 A hand bound book of zombie limericks... I have written 9 zombie limericks and illustrated them, then formatted and hand bound them into this little pocket reader. Black and white printing on archival paper; cover is caution yellow cardstock. Hooray for books! Hooray for zombies! The Zombie Limerick Book is available for purchase in my zombietoes etsy shop:
The Little Book of Zombie Limericks- $5.00, free shipping!
By commenting, you agree to our Community Guidelines.