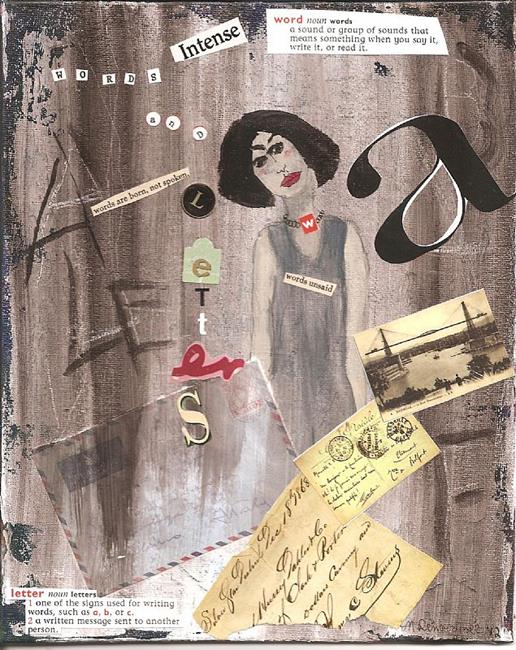 Original mixed media painting on canvas board. I made a heavily textured ground for this piece by adding, layering and scraping back acrylic paint. I then painted that kneeling woman and added letters and words from my collection of ephemera and old books. I also used a palette knife to scratch letters into the paint.
One of a kind, not a print or copy. Signed and dated on front, signed, dated and titled on back.
Comes with Certificate of Authenticity from EBSQart.
Detail Images
Words and Letters detail 4.jpg
Words and Letters detail 3.jpg
Words and Letters detail 2.jpg
By commenting, you agree to our Community Guidelines.