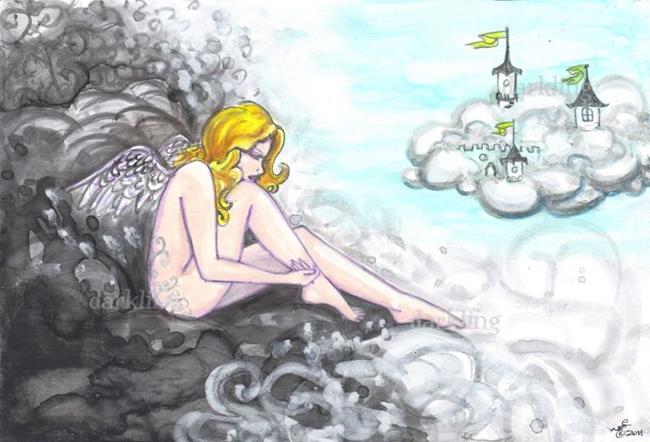 Feeling a bit overwhelmed, this angelic resident of Storm Cloud City takes flight to the outskirts. The view from where she sits makes the city look small; not nearly as intimidating as being amidst the hustle and bustle of a roving stormcloud!
This is an original fantasy painting (6" x 4", acrylic on a sheet of artist canvas). She is initialed on the front' full signature, title, and date are on the back. Watermark does not appear on the actual painting.
the original painting is available for purchase
HERE
in my darklingemily etsy shop!
By commenting, you agree to our Community Guidelines.