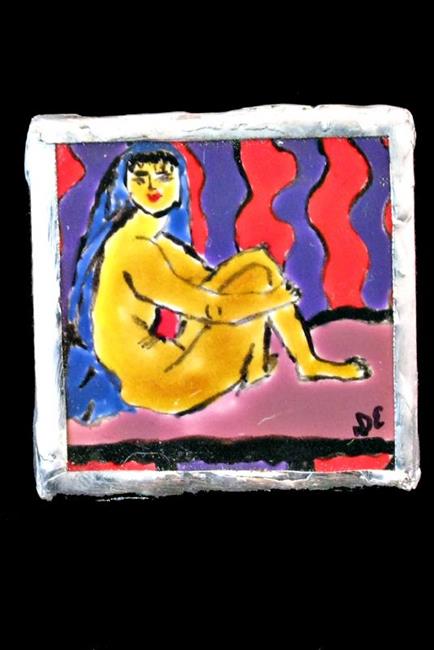 I started creating jewelry pieces for the upcoming Christmas season. It took me awhile of experimenting to come up with ways of combining paper, polymer clay, paints, certain glues, jewelry findings, solder, special papers and other images - that all worked together.
This pin is made with heat set paint on a ceramic tile. The edges and pin back were soldered. The pin depicts a nude on a bed.
This pin will be available in October 2007 at the Phoenix Gallery. If you are interested before them please contact me $15 plus shipping and California sales tax if applicable.
By commenting, you agree to our Community Guidelines.