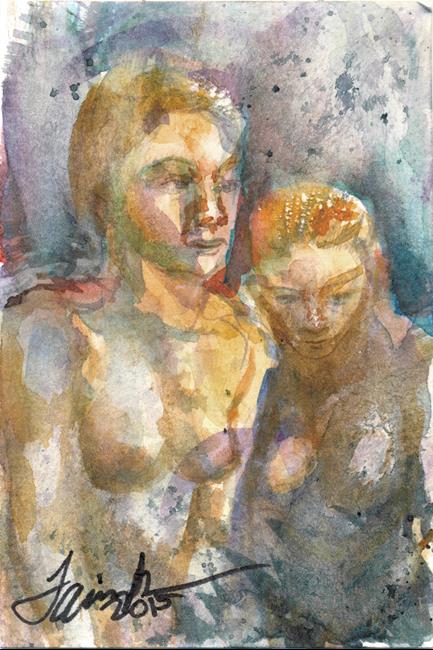 This is an experimental watercolor done on 4x6" 140# Strathmore postcard stock and is matted to fit a 5x7 frame.
I painted, and then scrapped the paper with a toothbrush to lift the pigment, then I painted more. Towards the end, the paper was breaking down and it was like painting on felt. The long fibers held onto the pigment in amazing ways. I also spattered and scratched the surface.
The price is $40.00 USD on Paypal.
By commenting, you agree to our Community Guidelines.