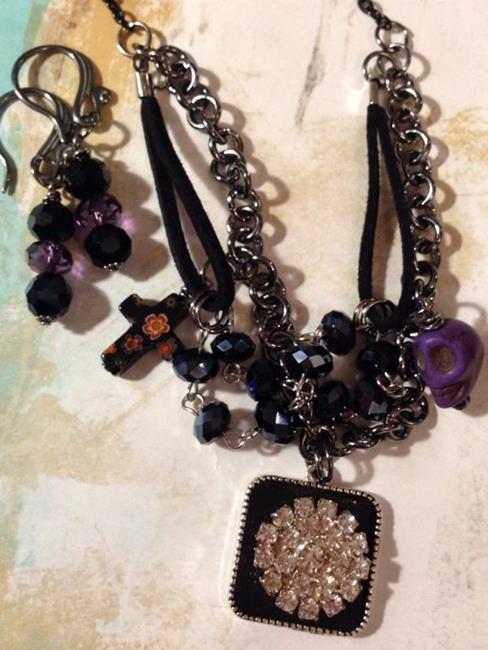 Necklace is 20" handmade beaded chain. Pendant adds 1 more inch.
I assembled this necklace all by hand with black crystal beads, leather, gunmetal chain, purple stone skull bead, stone cross, and rhinestone pendant. (the Rhinestone pendant is made from vintage jewelry parts) Feel free to contact me with any questions!!

EARRINGS are made by hand with black and purple crystal beads, the earwires are 18mm French Hooks.
By commenting, you agree to our Community Guidelines.