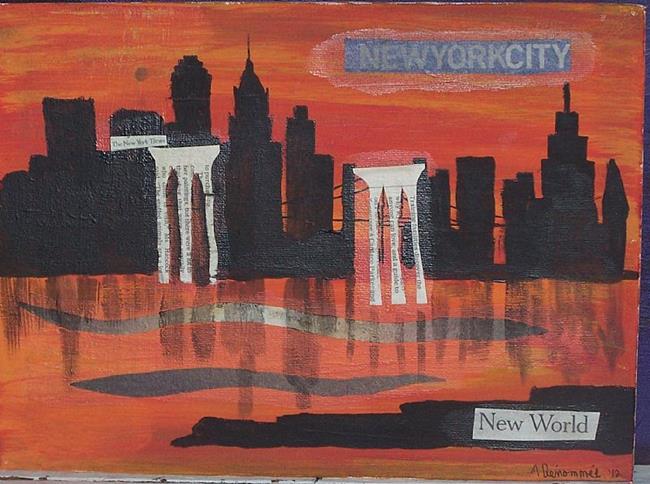 I have been working on my series of "New York Times" paintings after a long hiatus. I recently entered one of my earlier paintings (Business Day in New York Fog) into an online art exhibit and won a "special recognition" certificate. These paintings seemed to strike a chord with people all over the world who purchased my little bit of New York works.
In this one I have done the skyline in silhouette with the towers of the Brooklyn Bridge cut from pieces of the newspaper. I love the New York Times and use bits of it in my scenes of New York City since I cannot bear to toss them into the recycling bin.
Original one of a kind mixed-media painting on canvas board, not a print or copy. Signed and dated on front, signed, dated and titled on back.
Comes with Certificate of Authenticity from EBSQart.
By commenting, you agree to our Community Guidelines.