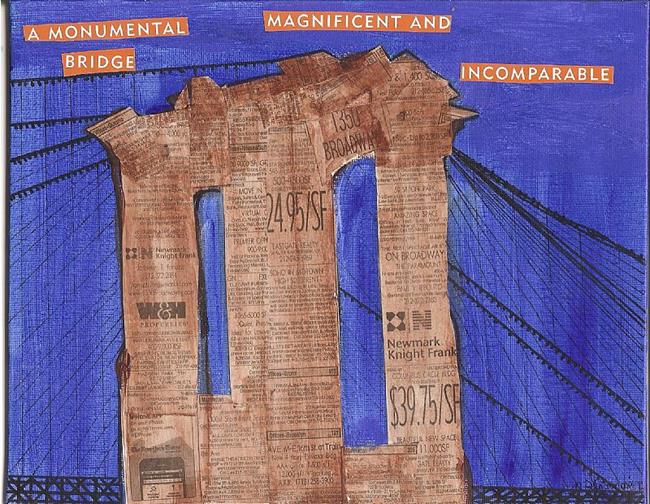 This original mixed-media painting is part of my "New York Times" body of work. I combine acrylic paint and pieces of the New York Times newspaper to depict scenes of New York City. This idea came to me as a way to preserve bits of the paper which I love and have a hard time getting rid of.
I first drew and painted the backgrounds and added pieces of the classified ads to build the bridge.
Original one of a kind on canvas board, not a print or copy. Signed and dated on front, signed, dated and titled on back.
Comes with Certificate of Authenticity from EBSQart.
By commenting, you agree to our Community Guidelines.