Greetings!
Original Dana Marie Wearable Art
Urban Blue Abstract ~ Wearable Art
I hand paint each and every wearable art piece. Each necklace is an original.
Media: Acrylic on Strathmore Linen Paper
Painting: 1 inches X 1 inches
Bezel Pendant: approx 1" (top of bail)
Cheers,
~ Dana Marie
Detail Images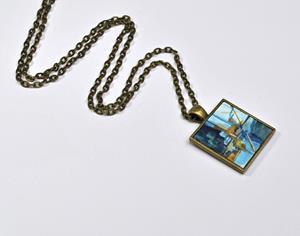 UrbanBlueAbstract_WearableArt1X1_Feb11_2015fp2.jpg
UrbanBlueAbstract_WearableArt1X1_Feb11_2015fp.jpg
By commenting, you agree to our Community Guidelines.